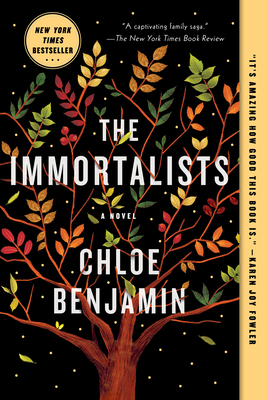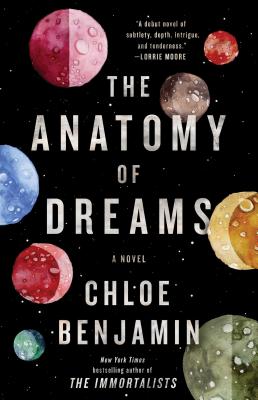 Our booksellers Jenn & Rebecca got the chance to ask one of their favorite authors five questions. Of course they couldn't stop at just five...
Chloe Benjamin is the author of The Immortalists and The Anatomy of Dreams.
1. Your works have won numerous awards and recognitions. What are you most proud of?
I'm most proud of - and grateful for - the way
The Immortalists
has resonated with readers. Writers spend years whittling away on a project without knowing if anyone else will connect with it, so to see the way that readers have embraced the Golds has been so exciting.
Hudson Booksellers
August 13 - 20
Great Read Hardcovers
Hardcovers
Great Read Trade Paperbacks
Trade Paperback
Mass Market Paperback
Thank you. And there are more than talks. It is in development right now with Warner Brothers Television as a limited series. It will star Kaley Cuoco as flight attendant Cassie Bowden. (Kaley is also producing.) Kaley will be perfect as Bowden: I love Cassie - her vulnerability, her demons, her humor, and (yes) her strength - and I cannot think of a better actor than Kaley to bring her to life.
STAFF PICKS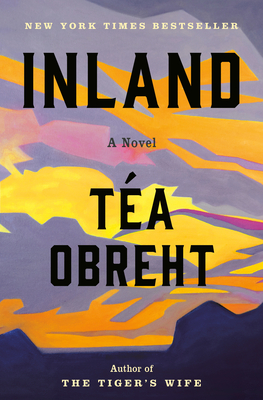 By Téa Obreht
In this stunning second novel, Obreht alternates two narratives to tell the story of a time of drought in 19th-century Arizona. Nora waits at home for her sons and husband to return with water but passes the time talking with her dead daughter and trying to keep her grief and guilt at bay. Lurie is evading the law while traveling with the Army Camel Corp and talks to plenty of entities that are and aren't there. The book is hyper-focused on the raw and harsh country that has an awful effect on people's lives while also clouded with spirits and pent-up emotions. It is an epic adventure in a new world and a study of the meaning of home, both as a place and a concept. And there's camels! –Sydne, Atlanta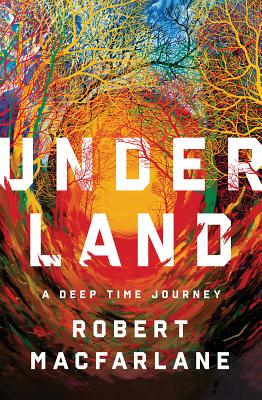 By Robert MacFarlane
In the beginning, Macfarlane sets the stage for his journey with a pastoral landscape description: "This upper world is very beautiful." Descending through a passage into the earth, "Down between roots to a passage of stone that deepens steeply into the earth. Colour depletes to greys, browns, black. Cold air pushes past." Counterintuitively then, Underland is full of color. Its exploration of the spaces below ground, their natural and cultural history and the intersection of the two, is stunningly gorgeous and mesmerizing. Covering territory that is epic in philosophical and physical scope, yet microscopically focused with the sensibility and skills of both a scientist and a poet, this is truly a masterpiece. –Sara, Atlanta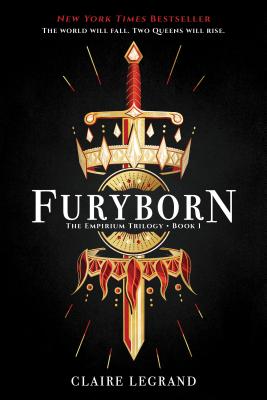 By Claire Legrand
Furyborn is the story of two strong heroines living 1000 years apart. Rielle is just starting to learn to control her power over the 7 types of elemental magic when an angel's whispers begin turning her down a dark path. Eliana, a bounty hunter for the evil Emperor, is forced to make hard choices when her mother is stolen away from her in the night and the only one who can help her is her enemy. Claire Legrand does a wonderful job weaving these two stories together as Rielle and Eliana choose their paths, step by step. Magic, angels, familial bonds, and self-discovery are only a few of the threads connecting them. A story that comes together like the pieces of a puzzle, Furyborn is an enjoyable read from start to finish. I'm looking forward to the next installment! –Rebecca, Atlanta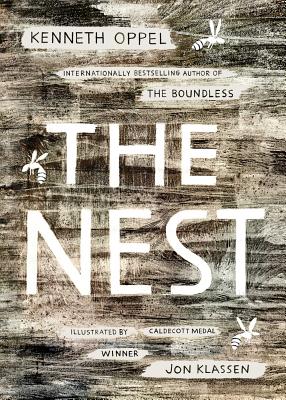 By Kenneth Oppel
The publisher synopsis of celebrated author Kenneth Oppel's new book The Nest states that it is an eerie masterpiece, and eerie seems like the best word to describe it. It is not scary necessarily (unless you have a phobia about insects), but it does leave an impression and Jon Klassen's illustrations highlight the loneliness & grief of Steve's family's struggle to cope with the serious illness of their newborn baby. –Anne, Atlanta
Pages