5 QUESTIONS
WITH CHLOE BENJAMIN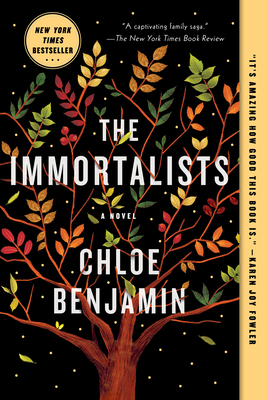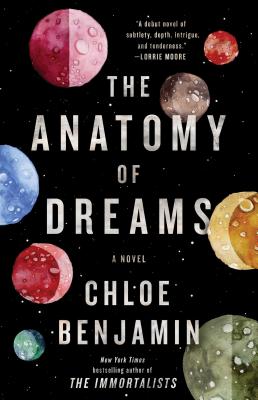 Our booksellers Jenn & Rebecca got the chance to ask one of their favorite authors five questions. Of course they couldn't stop at just five...
Chloe Benjamin is the author of The Immortalists and The Anatomy of Dreams.
1. Your works have won numerous awards and recognitions. What are you most proud of?
I'm most proud of - and grateful for - the way
The Immortalists
has resonated with readers. Writers spend years whittling away on a project without knowing if anyone else will connect with it, so to see the way that readers have embraced the Golds has been so exciting.
2. In
The Immortalists
, four siblings visit a fortune teller and each of them learns when they will die. Would you ever want to know the date of your death? Why or why not?
I wouldn't - it would be too painful if the news were bad!
3. Which of the four siblings do you most relate to?
I'm sure there's a bit of me in all of them, but I identify with Klara's artistic passion and Varya's tendency toward worry.
4. If
The Immortalists
was adopted for the screen, which actors/actresses would be your first choice for the siblings?
I've always imagined that Simon would be an unknown, and definitely a ballet dancer. Klara I imagine as Ruth Wilson - that red hair and smirk and a bit of glitter in the eyes. Daniel I haven't been able to pinpoint yet... and when I watched Julia Roberts in Amazon's Homecoming, I instantly saw Varya.
5. If you could jump on a plane and fly anywhere, where would it be and why?
I'd see my family in San Francisco, where I was born and raised. I now live in Madison, WI, which I love, but I miss the fog and sourdough bread of the Bay Area - one reason I enjoyed setting part of
The Immortalists
there!
6. What are you working on next?
I'm working on novel #3, another epic with an immense amount of research. I always tell myself that I'll make sure my next project is easier to write than the last, and then I get myself into trouble all over again.