Job Title: Bookseller
On your nightstand now: The Bridge on the Drina (river) by Nobel Prize Winner Ivo Andric.
Favorite book when you were a child: 20.000 Leagues Under the Sea by Jules Verne.
Your top five authors: Lev Nikolaevich Tolstoy, Agatha Christie, Ken Follett, Harlan Coben and Mary Kay Andrews.
Book you've faked reading: And Quiet Flows the Don by Mikhail Sholokhov - obligatory and soooooo boring school literature.
Book you are an evangelist for: The Name of the Rose by Umberto Eco.
Book you've bought for the cover: Girls of Riyadh.
Book that changed your life: Death and the Dervish by Mesa Selimovic.
Favorite line from a book: "Here I am everything: judge, witness, and accused. I will be as honest as anyone ever could be, for I have begun to doubt the sincerity and honesty are one and the same. Sincerity is the certitude that we speak the truth (and who can be certain of that?), but there are many kinds of honesty, and they do not always agree with one another." - Death and the Dervish by Mesa Selimovic.
Book you most want to read again for the first time: Pride and Prejudice by Jane Austen.
Book you'd take with you to a desert island: The Century Trilogy (The Fall of Giants and Winter of the World) by Ken Follett.
Favorite quotation: "Anyone can become angry - that is easy. But to be angry with the right person, to the right degree, at the right time, with the right purpose, and in the right way, that is not easy." –Aristotle
Song that has played the most on your MP3 player: "Love Lockdown" by Kanye West.
Best way to spend a weekend: Driving my daughter to a tennis tournament
Your go-to pick for movie night: Gladiator with Russell Crowe
Favorite Vacation Destination: Greek Corfu Island
Window or Aisle: Window
What is the first giveaway that a book is going to be good: Author
Best TV or Movie adaptation of a book: Harry Potter
Book character you would like to play in a movie: Marie Chauvel from The Da Vinci Code
Website you have spent the most time reading: Khan Academy

Aleksandra's Recent Reviews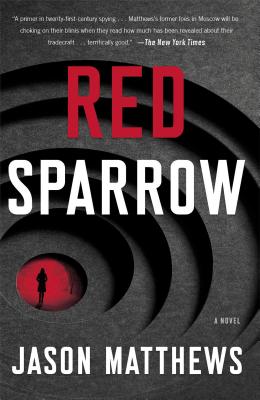 This classic spy Cold War style thriller, written by a 35 year CIA veteran, is everything you can expect from a smart and talented writer.
I have had the opportunity to start reading several books written in the past 2 years that had the current Prime Minister of Russia, Mr. Putin, as the "main fiction suspect," but I simply stopped because they were totally unrealistic and naïve for anyone who has minimum knowledge about global politics and current Russian "state of mind." This book is far from that category.
Suspense, high-level espionage, passion, love, smart tradecraft, and phenomenal knowledge of current USA-Russia diplomatic environment created this beautiful book. This is a thriller that reminded me of a mix between the best Robert Ludlum and John LeCarre novels. I am absolutely positive Mr. Matthews will continue this saga between the stunning Dominica "Sparrow" and CIA Nate, and whoever reads this book will be looking for the next book with Mr. Matthew's name on it. He will not need any reviews for that one!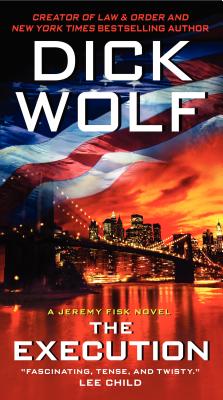 The first book from the
Law & Order
NBC drama series creator Dick Wolf has everything you expect from such a phenomenal TV writer. The story follows Detective Cecilia Garza of the Mexican intelligence agency and NYPD Detective Jeremy Fisk. Their joint task is to find the Mexican Narco cartel assassin on the streets of New York in the middle of UN Week in Manhattan.
This is an exceptional book for Hudson readers. Easy to read, super interesting topic, short dialogues, full speed action, NY landscape... all of that combines to make you want to read this book from cover to cover in one day. This book has a very vivid and realistic plot and is a great find for any fan of
Law & Order
. I really enjoyed reading it and I expect the Fisk-Garza saga to be continued.
Read all of Alexandra's reviews