Job Title: Marketing & eCommerce Manager
What are you reading now: Black Code by Ronald Deibert, and I am listening to The MVP by Scott Sigler.
Favorite book when you were a child: Go, Dog. Go! By P.D. Eastman.
Your top five authors: Jared Diamond, Robert Kirkman, Ben Mezrich, Mark Bowden, and Scott Sigler.
Book you've faked reading: Most of my college text books.
Book you are an evangelist for: Fatal System Error by Joseph Menn.
Book you've bought for the cover: This Dark Earth by John Hornor Jacobs (and I am glad I did, it is a great book).
Book that changed your life: Good to be King by Michael Badnarik.
Book you most want to read again for the first time: Ugly Americans by Ben Mezrich.
Book you'd take with you to a desert island: Justin Cronin's The Passage Trilogy.
Best way to spend a weekend: Hanging out with my wife and kids playing board games and reading.
Your go-to pick for movie night: Whatever Joss Whedon's new movie is.
Favorite Vacation Destination: The Beach.
Window or Aisle: Aisle.
What is the first giveaway that a book is going to be good: When I reach page 200 and I haven't realized that I skipped a meal.
Best TV or Movie adaptation of a book: Watchmen.
Website you have spent the most time reading: www.theverge.com.
Justin's Recent Reviews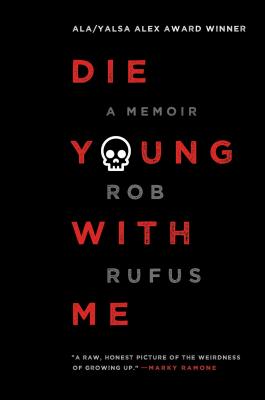 I loved this punk rock book with heart. I wasn't familiar with the Rufus' band before reading this book but that didn't take anything away from it. If the other teens with cancer books were too emo for you, I recommend checking out
Die Young with Me
. It has just the edge you are looking for.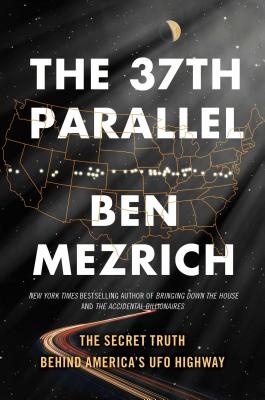 Ben Mezrich is one of my favorite authors but when I saw his latest book was going to cover UFOs I admit I was skeptical. But once I started reading
The 37th Parallel
I didn't want to stop until I reached the end of this fast paced adventure. You probably won't come away from this book believing in little green men but it will definitely make you think twice before laughing off your local TV channel's investigation of recent cattle mutilations.
Read all of Justin's reviews