Job Title: Assistant Buyer
On your nightstand now: A stack of books that I need to read and a whole lot more on my e-reader.
Favorite book when you were a child: "A Series of Unfortunate Events" by Lemony Snicket. It was difficult waiting for the next book to release.
Your top five authors: Patricia Briggs, Richelle Mead, Jocelyn Drake, L.J. Smith, and Kalayna Price. All female paranormal writers... hm.
Book you've faked reading: The Crucible and The Scarlet Letter. I just couldn't do it.
Book you are an evangelist for: Shogun by James Clavell. I love asian culture/history and James Clavell does a wonderful job. I highly recommend his "Asian Saga" series.
Book you've bought for the cover: Otherkin by Nina Berry. Tiger shifter? Yes please.
Book that changed your life: The Pillars of the Earth by Ken Follett. This was one of the first summer reading books I actually enjoyed.
Book you most want to read again for the first time: The Forbidden Game by L.J. Smith. This was one of my favorites when I was in my early teens. I have re-read it a few times since, but it's more fun when you don't know the ending.
Book you'd take with you to a desert island: I couldn't take just one book. I would use the time to make a dent in my wish list/need to read stack.
Favorite quotation: "What a crazy, random happenstance." - Dr. Horrible's Sing-Along Blog
Song that has played the most on your MP3 player: "The Victim" from Memphis May Fire.
Best way to spend a weekend: Relaxing at home with my husband and dog while playing videogames/reading.
Your go-to pick for movie night: If we're having a movie marathon then I go with a series. For example, Underworld, Pirates of the Carribbean, X-Men, Avengers members, etc. If we're just watching one movie, I like to find something new that recently released on DVD or go with a favorite.
Favorite Vacation Destination: Somewhere international. I've been to Ireland and South Korea so far.
Window or Aisle: Window - I like to see what we're flying over.
What is the first giveaway that a book is going to be good: If I can't put it down after the first few chapters.
Best TV or Movie adaptation of a book: The Hunger Games and Catching Fire were excellent adaptations.
Book character you would like to play in a movie: Mercy Thompson from the self-titled series by Patricia Briggs. (First book is Moon Called.)
Website you have spent the most time reading: Probably a World of Warcraft news site.
Rebecca's Recent Reviews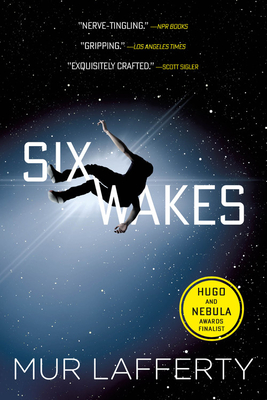 In the future, where cloning humans upon death is legal, six clones with criminal pasts are tasked with safely transporting a cargo full of cryo-induced passengers to colonize a new planet. They are promised a clean slate upon arrival, as long as they can survive the long journey without incident. The story begins with all six crew members waking up as fresh clones, meaning that they all died, or more correctly were murdered, around the same time. With no memory of what happened, they find out that their clones were created with a memory map from right before the space mission began. As it turns out, that was almost 25 years ago. With the cloning bay sabotaged by the killer, they must figure out who it is before they are killed again for good. Six Wakes is a murder mystery that keeps you guessing until the very end. Along the way, you learn more about each clone's past life, the connections between them, and who is capable of murder.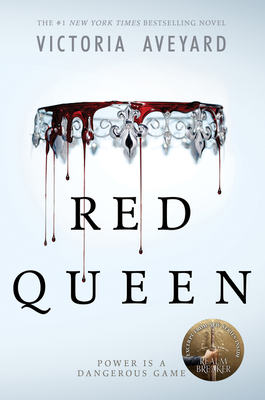 Red Queen introduces us to a world inhabited by two types of people, the elite and magically powerful silver bloods and the commoners with red blood. Mare Barrows falls into the latter category. Unable to find a real job, Mare steals in order to provide for her family, but a chance job opportunity throws her into the world of the silver bloods. Amidst these strangers, Mare discovers that she has a power of her own. Betrothed to a prince, an enemy of the queen, and a member of the rebellion, Mare must learn how to survive in a society where betrayal is just another game you must master. I thoroughly enjoyed Red Queen and read it within a few days. Every time I thought that I had it all figured out, Victoria Aveyard threw a twist into the plot.
Read all of Rebecca's reviews