Job Title: Assistant Buyer
On your nightstand now: A stack of books that I need to read and a whole lot more on my e-reader.
Favorite book when you were a child: "A Series of Unfortunate Events" by Lemony Snicket. It was difficult waiting for the next book to release.
Your top five authors: Patricia Briggs, Richelle Mead, Jocelyn Drake, L.J. Smith, and Kalayna Price. All female paranormal writers... hm.
Book you've faked reading: The Crucible and The Scarlet Letter. I just couldn't do it.
Book you are an evangelist for: Shogun by James Clavell. I love asian culture/history and James Clavell does a wonderful job. I highly recommend his "Asian Saga" series.
Book you've bought for the cover: Otherkin by Nina Berry. Tiger shifter? Yes please.
Book that changed your life: The Pillars of the Earth by Ken Follett. This was one of the first summer reading books I actually enjoyed.
Book you most want to read again for the first time: The Forbidden Game by L.J. Smith. This was one of my favorites when I was in my early teens. I have re-read it a few times since, but it's more fun when you don't know the ending.
Book you'd take with you to a desert island: I couldn't take just one book. I would use the time to make a dent in my wish list/need to read stack.
Favorite quotation: "What a crazy, random happenstance." - Dr. Horrible's Sing-Along Blog
Song that has played the most on your MP3 player: "The Victim" from Memphis May Fire.
Best way to spend a weekend: Relaxing at home with my husband and dog while playing videogames/reading.
Your go-to pick for movie night: If we're having a movie marathon then I go with a series. For example, Underworld, Pirates of the Carribbean, X-Men, Avengers members, etc. If we're just watching one movie, I like to find something new that recently released on DVD or go with a favorite.
Favorite Vacation Destination: Somewhere international. I've been to Ireland and South Korea so far.
Window or Aisle: Window - I like to see what we're flying over.
What is the first giveaway that a book is going to be good: If I can't put it down after the first few chapters.
Best TV or Movie adaptation of a book: The Hunger Games and Catching Fire were excellent adaptations.
Book character you would like to play in a movie: Mercy Thompson from the self-titled series by Patricia Briggs. (First book is Moon Called.)
Website you have spent the most time reading: Probably a World of Warcraft news site.
Rebecca's Recent Reviews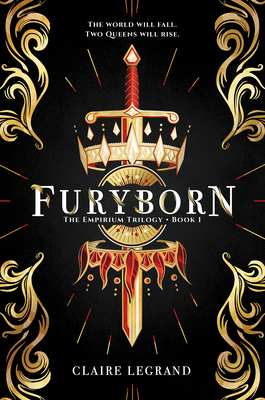 Furyborn
is the story of two strong heroines living 1000 years apart. Rielle is just starting to learn to control her power over the 7 types of elemental magic when an angel's whispers begin turning her down a dark path. Eliana, a bounty hunter for the evil Emperor, is forced to make hard choices when her mother is stolen away from her in the night and the only one who can help her is her enemy. Claire Legrand does a wonderful job weaving these two stories together as Rielle and Eliana choose their paths, step by step. Magic, angels, familial bonds, and self-discovery are only a few of the threads connecting them. A story that comes together like the pieces of a puzzle,
Furyborn
is an enjoyable read from start to finish. I'm looking forward to the next installment!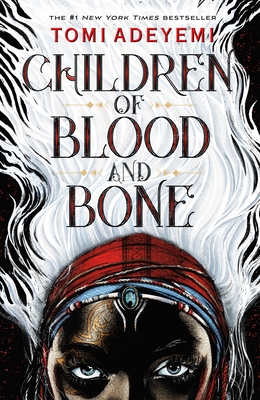 Zélie is a DivÎner, a person born with the potential to become a Maji and wield magic. Eleven years ago, however, magic abruptly disappeared and the king used the Maji's weakness to wipe them out. Still scarred by her experiences, Zélie forms a reluctant alliance with Princess Amari who holds the key to bringing magic back. Zélie, her brother Tzain, and Amari set out to complete their mission as Prince Inan, determined to kill magic once and for all, is hot on their trail.
Tomi Adeyemi vividly describes a world that is not unlike our own. Racial inequality and oppression are the driving forces behind Zélie's motivation to restore magic and save her people. It is a call-to-arms for our society today; a timely message that we shouldn't ignore. I fell in love with Zélie's strength and her tireless devotion to her people and was inspired by Amari's growth as she becomes her own person, free from the influence of her father. I am eagerly awaiting the sequel!