Job Title: Assistant Buyer
On your nightstand now: A stack of books that I need to read and a whole lot more on my e-reader.
Favorite book when you were a child: "A Series of Unfortunate Events" by Lemony Snicket. It was difficult waiting for the next book to release.
Your top five authors: Patricia Briggs, Richelle Mead, Jocelyn Drake, L.J. Smith, and Kalayna Price. All female paranormal writers... hm.
Book you've faked reading: The Crucible and The Scarlet Letter. I just couldn't do it.
Book you are an evangelist for: Shogun by James Clavell. I love asian culture/history and James Clavell does a wonderful job. I highly recommend his "Asian Saga" series.
Book you've bought for the cover: Otherkin by Nina Berry. Tiger shifter? Yes please.
Book that changed your life: The Pillars of the Earth by Ken Follett. This was one of the first summer reading books I actually enjoyed.
Book you most want to read again for the first time: The Forbidden Game by L.J. Smith. This was one of my favorites when I was in my early teens. I have re-read it a few times since, but it's more fun when you don't know the ending.
Book you'd take with you to a desert island: I couldn't take just one book. I would use the time to make a dent in my wish list/need to read stack.
Favorite quotation: "What a crazy, random happenstance." - Dr. Horrible's Sing-Along Blog
Song that has played the most on your MP3 player: "The Victim" from Memphis May Fire.
Best way to spend a weekend: Relaxing at home with my husband and dog while playing videogames/reading.
Your go-to pick for movie night: If we're having a movie marathon then I go with a series. For example, Underworld, Pirates of the Carribbean, X-Men, Avengers members, etc. If we're just watching one movie, I like to find something new that recently released on DVD or go with a favorite.
Favorite Vacation Destination: Somewhere international. I've been to Ireland and South Korea so far.
Window or Aisle: Window - I like to see what we're flying over.
What is the first giveaway that a book is going to be good: If I can't put it down after the first few chapters.
Best TV or Movie adaptation of a book: The Hunger Games and Catching Fire were excellent adaptations.
Book character you would like to play in a movie: Mercy Thompson from the self-titled series by Patricia Briggs. (First book is Moon Called.)
Website you have spent the most time reading: Probably a World of Warcraft news site.
Rebecca's Recent Reviews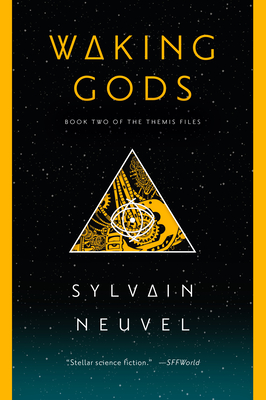 When Rose Franklin and her team scoured Earth for large alien robot parts and formed Themis 9 years ago, they questioned whether or not there were more robots in the universe. At the start of Waking Gods, sequel to Sleeping Giants, that answer is revealed when a large male robot lands in London. Unfortunately, this marks the beginning of an invasion that the citizens of Earth are not prepared for. With Themis outnumbered, the Earth Defense Corps has to find a solution before it's too late. Sylvain Neuvel does a fantastic job using interviews, diary entries, official documents, news and radio transcripts, and more, to build a story and characters that you become attached to. I loved the sound effects in the audio book; it made me feel like I was a part of the story. If you love giant robots fighting, you will enjoy this series!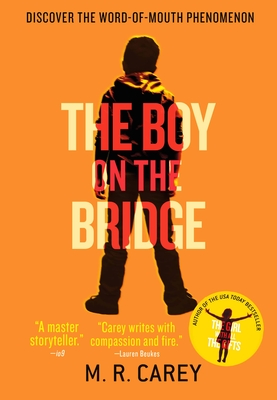 The Boy on the Bridge, the prequel to The Girl With All the Gifts by M.R. Carey, follows a team of scientists searching for a cure for a zombie outbreak before it's too late. Even though it is technically a prequel, it is best read as a sequel because it helps fill in some of the gaps and has an awesome epilogue. I don't normally read zombie books but Carey's unique take introduced me to new perspectives within the genre.
Read all of Rebecca's reviews