Job Title: Book Buyer
Your favorite book you read in the past year: Iron Widow by Xiran Jay Zhao followed closely by Project Hail Mary by Andy Weir.
Favorite book when you were a child: I enjoyed A Series of Unfortunate Events by Lemony Snicket and always looked forward to the Scholastic Book Fair at school. I also often read books that my two older sisters shared with me from authors like Caroline B. Cooney, L.J. Smith, and Christopher Pike.
Your top five authors: Choosing my top 5 favorite authors is an impossible task because I am indecisive so I'll just list some authors that I have been enjoying reading recently: Melissa Albert, Blake Crouch, Silvia Moreno-Garcia, Naomi Novik, and Andy Weir. I'll give an honorable mention to V.E. Schwab even though I have only read one book so far, The Invisible Life of Addie LaRue, but it made me want to read more from her.
Book you've faked reading: A few books that were required reading when I was in school like The Scarlet Letter and The Crucible.
Book you are an evangelist for: The Hate U Give by Angie Thomas was such an impactful book for me and I encourage everyone to read it. Her other books On the Come Up and Concrete Rose are equally good.
Book you've bought for the cover: I technically didn't purchase it since it was a gift from the publisher but Where Dreams Descend by Janella Angeles has a gorgeous cover that made me want to read it immediately. I'm currently reading the second book in the series When Night Breaks and the cover is just as pretty.
Book that changed your life: Nonfiction has long been an avoided genre for me until reading Educated by Tara Westover. The presentation and story were engaging enough that I have since branched into other memoirs, and experienced viewpoints I would have never otherwise encountered.
Book you most want to read again for the first time: Six Wakes by Mur Lafferty or The 7 1/2 Deaths of Evelyn Hardcastle by Stuart Turton.
Favorite Genres to read: Mostly Science Fiction/Fantasy, Young Adult, Mystery/Thrillers, and Graphic Novels with some literary and historical fiction thrown in there.
Song or artist that you're always listening to: Either a rock/metal band or videogame music.
Best way to spend a weekend: Relaxing at home/playing videogames with my husband and dogs!
Your go-to pick for movie night: Probably the latest superhero/action/adventure movie.
Favorite Vacation Destination: Japan! I went a few years ago and can't wait to go back.
Window or Aisle: Window - I like to see what we're flying over.
Best TV or Movie adaptation of a book: I thought they did a good job with The Martian and the first two Hunger Games – The Hunger Games and Catching Fire (we don't talk about the last one).
Rebecca's Recent Reviews
Sylvanas Windrunner is my favorite character from World of Warcraft so I knew I needed to read
Sylvanas
as soon as I heard that she was getting her own book and I was not disappointed. Well, I was disappointed that it was only 400 pages. In her self-titled book Sylvanas walks us through her history beginning with her childhood at Windrunner Spire. She paints a picture of family, love and loss, victory and defeat, and the key moments in her life that made her Ranger-General of the Farstriders, the Banshee Queen, Warchief of the Horde, and most recently, an ally to the Jailer. Her triumphs are celebrated and her faults are laid bare. She is a powerful tactician and leader, but her single-minded ambitions may be her downfall. This was such an interesting story that helped me understand the reasoning behind some of her more controversial actions and the lengths she will go to achieve her goals. If you are also a huge Sylvanas fan, then I would recommend Arthas by Christie Golden, as it covers more of her time as a recently raised banshee.
---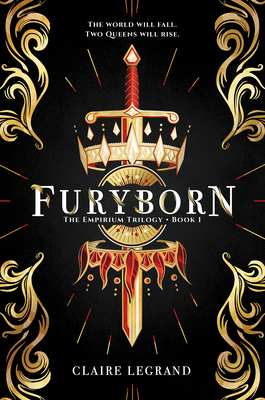 Furyborn
is the story of two strong heroines living 1000 years apart. Rielle is just starting to learn to control her power over the 7 types of elemental magic when an angel's whispers begin turning her down a dark path. Eliana, a bounty hunter for the evil Emperor, is forced to make hard choices when her mother is stolen away from her in the night and the only one who can help her is her enemy. Claire Legrand does a wonderful job weaving these two stories together as Rielle and Eliana choose their paths, step by step. Magic, angels, familial bonds, and self-discovery are only a few of the threads connecting them. A story that comes together like the pieces of a puzzle,
Furyborn
is an enjoyable read from start to finish. I'm looking forward to the next installment!
---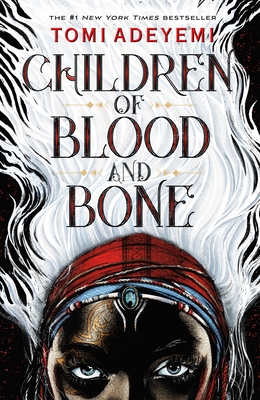 Zélie is a DivÎner, a person born with the potential to become a Maji and wield magic. Eleven years ago, however, magic abruptly disappeared and the king used the Maji's weakness to wipe them out. Still scarred by her experiences, Zélie forms a reluctant alliance with Princess Amari who holds the key to bringing magic back. Zélie, her brother Tzain, and Amari set out to complete their mission as Prince Inan, determined to kill magic once and for all, is hot on their trail.
Tomi Adeyemi vividly describes a world that is not unlike our own. Racial inequality and oppression are the driving forces behind Zélie's motivation to restore magic and save her people. It is a call-to-arms for our society today; a timely message that we shouldn't ignore. I fell in love with Zélie's strength and her tireless devotion to her people and was inspired by Amari's growth as she becomes her own person, free from the influence of her father. I am eagerly awaiting the sequel!
---