Job Title: Book Buyer
Favorite book when you were a child: 1st Favorite: Go Dog Go! – P.D. Eastman (I always wanted to go to the party on top of the tree). Later, I constantly re-read Little Women, The Wizard of Oz, and Heidi.
Your top five authors: Lionel Shriver, Edith Wharton, Karin Slaughter, David Sedaris, F. Scott Fitzgerald.
Book you've faked reading: None – I'll readily confess to the gaps in my reading.
Book you are an evangelist for: We Need to Talk About Kevin – Lionel Shriver.
Book you've bought for the cover: None – a cover might turn me off but not make me buy.
Book that changed your life: The Novel by James Michener – When I first realized the layers of jobs involved with books; that I could have a life in books without having to become an author.
Book you most want to read again for the first time: Lonesome Dove.
Book you'd take with you to a desert island: A dictionary – it has all the words you need.
Song that has played the most on your MP3 player: I put it on shuffle and just let it play, it would be rude to interrupt the flow.
Best way to spend a weekend: In a lawn chair on my front porch with a good book, a cold bottle of wine, and my sweetheart by my side.
Your go-to pick for movie night: On my non-premium Dish TV I check AMC, IFC, and Comedy Central – in that order.
Favorite Vacation Destination: The beach.
Window or Aisle: Aisle!!
What is the first giveaway that a book is going to be good: When I have to read a description out loud to whoever is closest (plane trips can be awkward).
Best TV or Movie adaptation of a book: To Kill a Mockingbird.
Book character you would like to play in a movie: Trixie Belden
Website you have spent the most time reading: cakewrecks.com
Sydne's Recent Reviews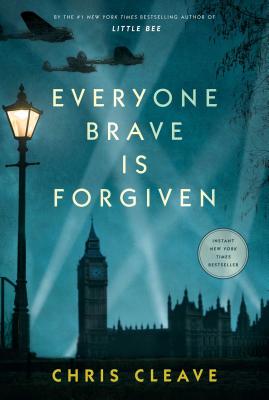 At some point, one would think that every possible story, angle, battle, relationship that arose from WW2 has been told. What more could there be? The sad truth is that as long as there is the possibility of going to war again, we need to remember what happened in previous wars – the loss, the pain, the privations, the toll paid by individuals and nations. Chris Cleave beautifully reminds us and indeed teaches us about engaging characters and heart-wrenching situations.
Everyone Brave is Forgiven
follows young, eager and privileged Mary, anxious to do her part as soon as Britain declares war. Tom and Alistair are flatmates; one enlists and the other continues to work in London and they both love Mary. Though she sees herself as a spy or as an attache to a general, Mary finds herself teaching school. Her commitment and bravery in London during the Blitz are matched by that of the soldiers stationed on Malta. The letters that pass between the two fronts both illuminate and obfuscate the reality of both situations. The story moves quickly and the dialogue is reminiscent of Evelyn Waugh and Oscar Wilde – brisk, smart, world-weary, and totally entrancing.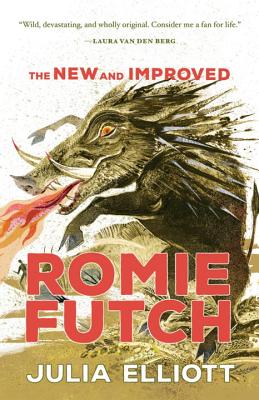 Romie Futch has a failed marriage and an ailing taxidermy business. He decides to take a break from drinking and smoking his days away to earn some money participating in a study at the Center for Cybernetic Neuroscience in Atlanta, GA. He's not worried about the outcome, he just really needs the $6000. Thus begins this crazy story that's part Southern absurdisms of George Singleton (look him up, he's funny as hell), part Philip K. Dick (I think, I don't read sci fi), and part
X-Files
(wandering in the woods with flashlights and scary noises). Throw in hunting for Hogzilla, discussions of Foucault and Derrida over tater tots, and dioramas made of taxidermied squirrels and then simmer until your conscious is heightened, you have advance knowledge of the humanities and you're afraid of big pharma.
Read all of Sydne's reviews