Job Title: Book Buyer
Favorite book when you were a child: 1st Favorite: Go Dog Go! – P.D. Eastman (I always wanted to go to the party on top of the tree). Later, I constantly re-read Little Women, The Wizard of Oz, and Heidi.
Your top five authors: Lionel Shriver, Edith Wharton, Karin Slaughter, David Sedaris, F. Scott Fitzgerald.
Book you've faked reading: None – I'll readily confess to the gaps in my reading.
Book you are an evangelist for: We Need to Talk About Kevin – Lionel Shriver.
Book you've bought for the cover: None – a cover might turn me off but not make me buy.
Book that changed your life: The Novel by James Michener – When I first realized the layers of jobs involved with books; that I could have a life in books without having to become an author.
Book you most want to read again for the first time: Lonesome Dove.
Book you'd take with you to a desert island: A dictionary – it has all the words you need.
Song that has played the most on your MP3 player: I put it on shuffle and just let it play, it would be rude to interrupt the flow.
Best way to spend a weekend: In a lawn chair on my front porch with a good book, a cold bottle of wine, and my sweetheart by my side.
Your go-to pick for movie night: On my non-premium Dish TV I check AMC, IFC, and Comedy Central – in that order.
Favorite Vacation Destination: The beach.
Window or Aisle: Aisle!!
What is the first giveaway that a book is going to be good: When I have to read a description out loud to whoever is closest (plane trips can be awkward).
Best TV or Movie adaptation of a book: To Kill a Mockingbird.
Book character you would like to play in a movie: Trixie Belden
Website you have spent the most time reading: cakewrecks.com
Sydne's Recent Reviews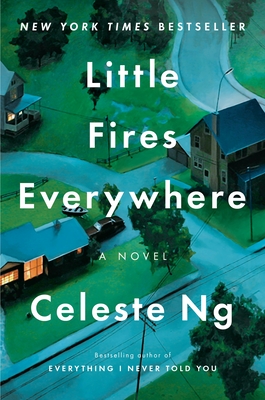 This was so masterfully done – the plot was pretty intricate the way everyone was intertwined and yet it didn't feel forced or contrived. She writes so beautifully and believably. It seems so effortless, like watching a really skilled actor. Your know there was a tremendous amount of work involved but it feels totally natural and real.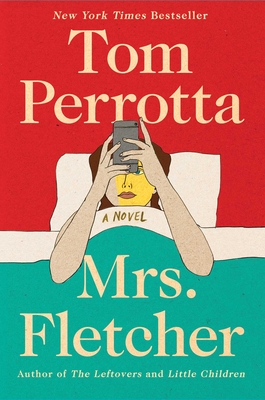 Eve and Brendan Fletcher are at a turning point in their lives. He is heading off to college which makes her a true empty nester since she and Mr. Fletcher divorced years previously. As a high school jock with boorish behavior, he neglects going to class and his high school girlfriend. Meanwhile his mom fills her time with internet porn and an eye-opening class at a local college with a transgender instructor. Things are changing for them both and adaptation to their new place in life is necessary. She needs to let him go and he needs to take charge and act like an adult. Tom Perrotta deftly navigates readers through life in suburbia where no one is perfect and no one is totally awful. You know, like life itself. As we learned in
The Leftovers
and
Election
among others, Perrotta knows what he's doing.
Read all of Sydne's reviews