Job Title: Book Manager
On your nightstand now: The End of All Things by John Scalzi, Numero Zero by Umberto Eco, seveneves by Neal Stephenson, Stranger in a Strange Land by Robert Heinlein, Two Years Eight Months and Twenty-Eight Nights by Salman Rushdie, Everything Eyes by Bobbi Brown, When She Woke by Hilary Jordan, Queen Victoria's Mysterious Daughter by Lucinda Hawksley, poetry by Neruda and Millay. And, usually a cat that likes to knock the books onto the floor.
Favorite book when you were a child: A Wrinkle in Time by Madeleine L'Engle, or any Trixie Belden mystery
Your top five authors: Donna Tartt, Margaret Atwood, John Scalzi, Kazuo Ishiguro, Kate Atkinson
Book you've faked reading: Tess of the D'Urbervilles by Thomas Hardy
Book you are an evangelist for: The Secret History by Donna Tartt. I have read it every year for the last 20, and have handsold more than I could ever count.
Book you've bought for the cover: The Secret History, believe it or not. The original HB cover was exquisite.
Book that changed your life: How to be Sick by Toni Bernhard
Favorite line from a book: Mark Watney's first line in The Martian. I can't repeat it because I never swear. Ever.
Book you most want to read again for the first time: The Martian by Andy Weir. I devoured it so quickly that I keep having to go back to it. I am giddy about the upcoming movie.
Book you'd take with you to a desert island: One of those huge, old-fashioned do-it-yourself home repair manuals. I like making stuff.
Favorite quotation: "Frankly, my dear, I don't give a damn." He should have dumped her a long, long time before.
Song that has played the most on your MP3 player: New Mexico by Minibar
Best way to spend a weekend: Curled up in bed with cats, books, wine, and pizza. And, having my boyfriend around to refill the wine glass and clear away the pizza box.
Your go-to pick for movie night: The English Patient (even though I loathed the book)
Favorite Vacation Destination: Northern Minnesota or Wisconsin. I need to see a lake and hear loons.
Window or Aisle: Aisle
What is the first giveaway that a book is going to be good: (bad is easier!) I won't read a book that is characterized as "unputdownable." Is that even a word?
Best TV or Movie adaptation of a book: Remains of the Day
Book character you would like to play in a movie: Minerva McGonagall or Annie Montrose from The Martian (but I never swear so that would be difficult).
Website you have spent the most time reading: Io9 or The Huffington Post
Christine's Recent Reviews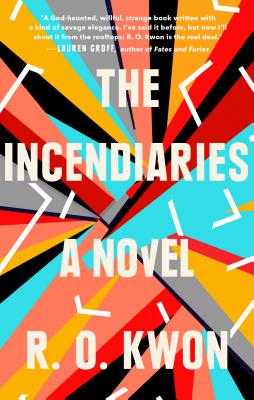 It is human nature to search for help when one's life is in chaos. This story is of a young woman that gets drawn carefully and insidiously into a violent cult, while she is trying to come to terms with a shattering tragedy. Kwon does an incredible job of weaving undercurrents of menace into a situation that feels on the surface to be innocent and supportive.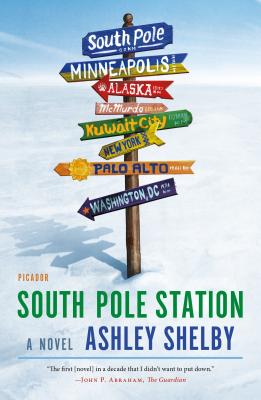 Cooper Gosling needed a change of scenery, so she applied to the National Science Foundation to be a resident artist at the South Pole. Little did she realize that she would be surrounded by other quirky, damaged people just like her. After a climate change denier arrived at the station, she found herself choosing sides and engaging with the people that she had been trying to avoid.
South Pole Station
is exotic, witty, thought provoking, and illustrates to us how we can try to run from ourselves but we can't hide.
Royals? Debutantes? DNA samples? Fun.
Read all of Christine's reviews