Job Title: Graphic Designer
Favorite book when you were a child: Where the Wild Things Are by Maurice Sendak
Your top five authors: Jim Butcher, F.Paul Wilson, Neil Gaiman, Patrick Rothfuss, Lev Grossman
Book you've faked reading: O Pioneers!
Book you are an evangelist for: The Name of the Wind
Book you've bought for the cover: Wizard's First Rule by Terry Goodkind
Book that changed your life: Dragons of Autumn Twilight by Margaret Weis, Tracy Hickman
Favorite line from a book: "For the sake of one soul. For one loved one. For one life." I called power into my blasting rod, and it's tip glowed incandescent white. "The way I see it, there's nothing else worth fighting a war for." -Jim Butcher, Grave Peril
Book you most want to read again for the first time: The Wise Man's Fear by Patrick Rothfuss
Book you'd take with you to a desert island: The Eye of the World by Robert Jordan
Favorite quotation:
"Bacon pancakes, makin' bacon pancakes,
Take some bacon and I'll put it in a pancake,
Bacon pancakes, that's what it's gonna make,
Bacon pancaaake!" –Jake, Adventure Time.
Song that has played the most on your MP3 player: "Where is my Mind" by Pixies
Best way to spend a weekend: Reading a book on the patio
Your go-to pick for movie night: LOTR movies. High fantasy and action... Yes please.
Favorite Vacation Destination: Outerspace
Window or Aisle: window
What is the first giveaway that a book is going to be good: It captures me on the first page.
Best TV or Movie adaptation of a book: Game of Thrones
Book character you would like to play in a movie: Timothy Hunter from The Books of Magic
Website you have spent the most time reading: Behance.net. It has so much awesome and imagination. Every page is saturated with uniquely original and classic combinations of design.
Eric's Recent Reviews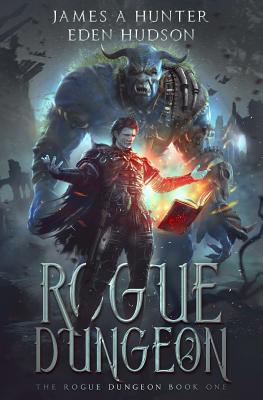 The protagonist from a medieval world teleports into an online fantasy video game and then the story takes off! The story was captivating and quick keeping my rapt attention until I was ready for the next book. It was also really funny at times due to a gamer's colorful dialogue. LITRPG has quickly gone on to become my favorite subgenre of fantasy.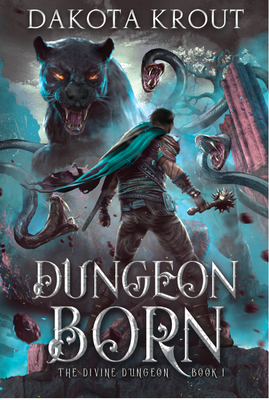 This is an incredibly fun, quirky, and unusual fantasy book. It's from the perspective of a sentient stone that becomes a dungeon in a fantasy world and from the man who discovers it. I loved the characters and the fascinating developments they go through. It was so fun!
Read all of Eric's reviews