Job Title: eCommerce Marketing
Favorite book when you were a child: The Poky Little Puppy - I am pretty sure I made my parents read this to me every night for at least a year.
Your top five authors: Christopher Moore, Pat Conroy, Geraldine Brooks, Jim Butcher, Jasper Fforde
Book you are an evangelist for: There are a few that I have made all of my friends read: World War Z by Max Brooks, The Night Angel Trilogy by Brent Weeks, and The Name of the Wind by Patrick Rothfuss. Ok, there are more than that, but I was only supposed to name one...
Book you've bought for the cover: I've repurchased a lot of classics and other favorites in hardcover for my bookshelves because they look much prettier than the ratty editions I read originally.
Book that changed your life: 1984 by George Orwell. I read it at just the right age to begin to question the world around me and to think for myself and look deeper.
Book you most want to read again for the first time: His Dark Materials Trilogy by Philip Pullman. I was so wrapped up in that story and fell in love with the characters. I was so sad when it ended and wish I could rediscover it all over again.
Favorite quotation: "You only live once, but if you do it right, once is enough." -Mae West
Song that has played the most on your MP3 player: Probaby something loud and fast.
Best way to spend a weekend: Camping - I love being outdoors!
Your go-to pick for movie night: Action or Rom-Com. I like my movies to be pure escapism and kind of brainless.
Favorite Vacation Destination: Anywhere I have never been before. I love traveling to new countries and meeting interesting new people.
Window or Aisle: Aisle - long legs and I hate feeling boxed in
What is the first giveaway that a book is going to be good: if the blurb on the back grabs me
Website you have spent the most time reading: This one - I created and maintain it :-) Other than that, Facebook and Cracked.com
Jenn's Recent Reviews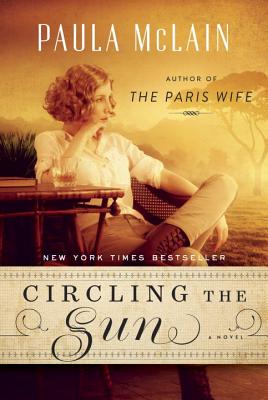 Beryl Markham was a woman who lived a life of her own making, refusing to follow society's rules. Her story will sweep you away on an epic adventure. Set in Africa in the early 1900's and based on a real woman's remarkable past,
Circling the Sun
gives you the feeling that this was a time and a place when anything could happen, and that some people are made to live extraordinary lives. I challenge you to read this and not want to immediately depart on an adventure of your own.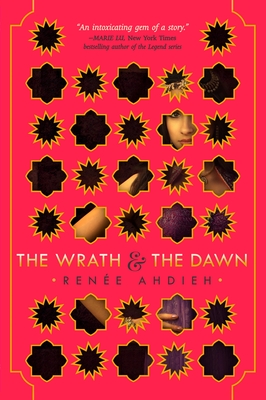 A beautiful retelling of
A Thousand and One Nights
. The characters are complex and the setting is lush. Reading this made me feel like I was resting on a bed of cushions surrounded by silks and the smell of spices in a bazaar. Like Shahrzad, Renee Ahdieh has the gift of storytelling.
Read all of Jenn's reviews