Job Title: Manager
On your nightstand now: Actually an end table. Yes Please by Amy Poehler.
Favorite book when you were a child: I liked the Encyclopedia Brown series when I was little.
Your top five authors: Mark Twain, John Irving, Anne Tyler, Richard Russo, James Lee Burke, Stephen King, John Steinbeck (I know that's seven.)
Book you are an evangelist for: The Ice Storm by Rick Moody
Book that changed your life: Corny, but I think Lord of the Flies and Catcher in the Rye really turned me into a reader.
Book you'd take with you to a desert island: Infinite Jest. It's long and I haven't had a chance to read it.
Best way to spend a weekend: Hanging out with my family and friends, reading, playing basketball and watching a good movie or tv show.
Your go-to pick for movie night: Anchorman
Window or Aisle: Aisle
What is the first giveaway that a book is going to be good: I think the great authors lock you in from the first paragraph by either immediately making you care about the characters or get you curious about what will happen next.
Best TV or Movie adaptation of a book: What's Eating Gilbert Grape - great book, great movie.
Website you have spent the most time reading: Onion Av Club and Grantland (tie).
Len's Recent Reviews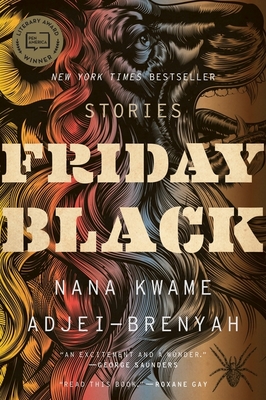 An electrifying debut, this collection of short fiction pulls no punches. Adjei-Brenyah tackles racism, retail and a pending apocalypse with bite and a strong vision.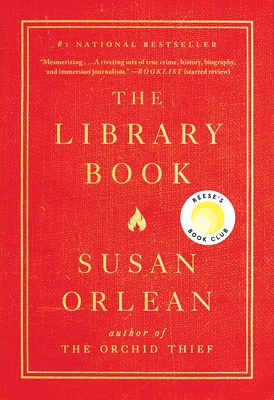 Susan Orlean's book about the unsolved 1986 Los Angeles Public Library fire is one of the best of the year. Orlean explores the mystery of how (or who) started the fire, with special emphasis on eccentric actor Harry Peak, chief suspect in the case. But it's also a history of the L.A. Public Library administration and libraries themselves. The author also details some of the many tasks that the workers deal with everyday, with affection and respect for the institution itself. She also burns a book herself, just to see what it's like. The tragic burning of so many books was pretty much overlooked back in 1986 (Chernobyl dominated the headlines), but Orlean brings the day of the Fire vividly back to life.
Read all of Len's reviews