Job Title: Director, Books
Favorite book when you were a child: Naked Lunch
Your top five authors: (take the following with a pinch of 'at the moment' and a dash of 'subject to change') Kurt Vonnegut – "See the cat? See the cradle?". Joan Didion – I recently reread The White Album and Slouching towards Bethlehem - her choices are impeccable and she's just so damn good at evoking a sense of time and place. Ernest Hemingway – Yeah, yeah, I know but…. Jorge Luis Borges – he can do more with a few pages than most can do with a few hundred. Susan Sontag – I finish one of her essays and whether or not I agree with what she's saying I just feel a tiny bit smarter than I did before I started reading.
Book you've faked reading: I would never! (And if I ever had I sure as heck wouldn't be advertising the fact here)
Book you are an evangelist for: The Iron Will of Shoeshine Cats by Hesh Kestin from Dzanc Books– think of a cross between The Graduate and The Godfather, think about how cool that could be, this is better.
Favorite line from a book: "Maturity is a bitter disappointment for which no remedy exists, unless laughter can be said to remedy anything" - Kurt Vonnegut, Cat's Cradle.
Book you'd take with you to a desert island: Thriving on a Desert Island: Tips for Living Off the Land While Building a Raft with Your Bare Hands, is that a book that exists? If so that's the one I'm taking with me on the trip.
Song that has played the most on your MP3 player: I've got almost 10,000 songs on my IPod and more often than not I just let it play on 'shuffle' but I just checked and right now it's listing "On Green Dolphin Street" from Miles Davis' late 50s sextet. The song has a gorgeous, languid intro and great solos from John Coltrane, Cannonball Adderly, Bill Evans and Davis himself; definitely a favorite so let's go with that one.
Best way to spend a weekend: With friends and family.
Your go-to pick for movie night: I don't know, depends on how I'm feeling; Big Lebowski? GoodFellas? Hot Fuzz? Sideways? Pulp Fiction?
Window or Aisle: Aisle, I'm willing to put up with the occasional bump from the cart as long as I can get up and stretch my legs without having to climb over people (I've got back issues).
What is the first giveaway that a book is going to be good: It's a combination of the quality of the prose and the acuity of the author's 'vision' (for lack of a better term). Within the first few paragraphs you can already tell a ton about where a book is going and how it's going to get there or at the very least you can tell if you're in good hands.
Best TV or Movie adaptation of a book: you kind of have to say The Godfather don't you? I mean have you read the thing? It's a schlocky mass market crime novel and the film is well, you know, it's "The Godfather".
Website you have spent the most time reading: wait, reading? Oh, then I guess Grantland, or maybe The Nervous Breakdown, or, (believe it or not) Cracked.com.
Matt's Recent Reviews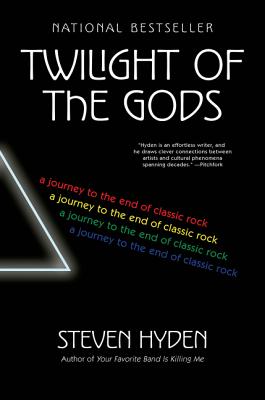 This book is about something called Classic Rock which is inclusive of, but not to be confused with, actual rock classics like "Let It Bleed" or "Sgt. Pepper's Lonely Hearts Club Band" (or
Axis: Bold as Love
,
Tommy
,
Village Green
,
Dark Side of the Moon
,
Ziggy
, or whichever other 'classic' rock that floats your boat). We're talking the radio format definition of 'classic rock,' so in addition to the true giants we're also talking about the schmaltz and cheese of 'guilty pleasure' bands like REO Speedwagon, Journey, or Styx (no offense intended to Messrs Cronin, Perry, Shaw et al. – & also:
de gustibus non est
...)
Understand, this is a wonky kind of book, so the distinction is important as is often the case with things wonky. This is also a hella fun book if you happen to be a fan of the genre(s) (the definition is stretchy enough to allow for the inclusion of
Purple Rain
and
London Calling
and
Vs.
and anything else really that gets played on your local 'Classic Rock' channel these days). In it Hyden looks at the foundational myths of ROCK's early days and contemplates what, if any, meaning can be taken from its progress to its current geriatric phase. Payola, a certain Nobel Prize winner, the Church of Springsteen, and of course the passing of our heroes; all in here and more.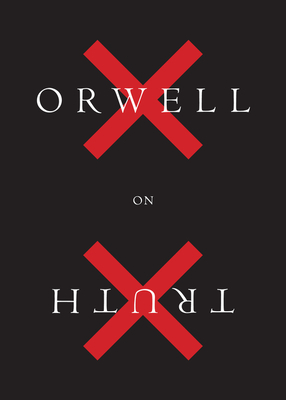 Here's the thing about this book:
"Nazi theory indeed specifically denies that such a thing as 'the truth' exists. There is, for instance, no such thing as 'science'. There is only 'German science' or 'Jewish science' etc. The implied objective of this line of thought is a nightmare world in which the Leader, or some ruling clique, controls not only the future but the past. If the Leader says of such and such an event, 'It never happened' - well, it never happened. If he says that two and two are five - well, two and two are five. This prospect frightens me much more than bombs - and after our experiences of the last few years that is not a frivolous statement.
But is it perhaps childish or morbid to terrify oneself with visions of a totalitarian future? Before writing off the totalitarian world as a nightmare that can't come, just remember that in 1925 the world of today would have seemed a nightmare that couldn't come true." from
Orwell on Truth
(circa 1944)
Read all of Matt's reviews