Job Title: Bookstore Manager
Favorite book when you were a child: Where The Wild Things Are by Maurice Sendak
Your top five authors: H.P. Lovecraft, Clive Barker, Stephen King, Chuck Palahniuk, Dan Simmons
Book you've faked reading: Moby Dick by Herman Melville
Book you are an evangelist for: The Terror by Dan Simmons
Book you've bought for the cover: Jaws by Peter Benchley
Book that changed your life: Night Shift by Stephen King (my really first novel, childhood was never the same)
Favorite line from a book: "Everybody is a book of blood; Wherever we're opened, we're red." Books of Blood by Clive Barker
Book you most want to read again for the first time: Psycho by Robert Bloch
Book you'd take with you to a desert island: The Complete Collection of H.P. Lovecraft
Favorite quotation: "People think that I must be a very strange person. This is not correct. I have the heart of a small boy... and I keep it in a jar on my desk." - Stephen King
Song that has played the most on your MP3 player: I Am The Walrus by The Beatles
Best way to spend a weekend: Reading on the balcony with a cup of coffee
Your go-to pick for movie night: Monty Python and the Holy Grail
Window or Aisle: Window
What is the first giveaway that a book is going to be good: The first sentence of the book
Best TV or Movie adaptation of a book: One Flew Over The Cuckoo's Nest
Book character you would like to play in a movie: Pocket, from the book Fool by Christopher Moore
Website you have spent the most time reading: Edelweiss
Mike's Recent Reviews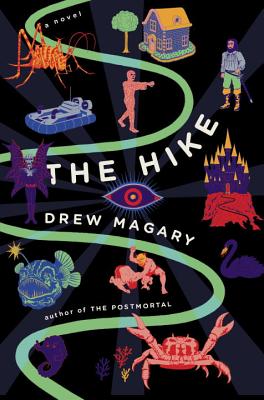 When Ben arrives at his hotel provided by a business trip, his desire for hiking overtakes his down time. Discovering a mountain trail secluded behind the inn, Ben eventually gets lost with no signal available and unrecognizable paths. This begins a downward spiral into many psychedelic type Brothers Grimm twisted fairy tales. The author Drew Magary brings the reader face to face with morbid Aesops Fable twists as the main character falls into his own tormented rabbit hole. Recommendation: the reader should bring bread crumbs in order to find their way back home safely from this novel built with uneven slopes and odd rock formations.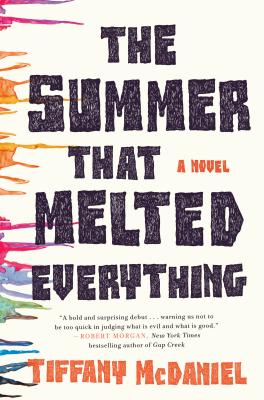 The Summer That Melted Everything
by Tiffany Daniel takes place in 1984 and is centered around a young 13 year old boy. The boy's father decides to place an ad in the local newspaper inviting the devil to visit their small town of Breathed, Ohio. A stranger then appears and begins to lower a fog of intrigue upon the community. McDaniel uses pop culture references and focused satanic fear from the 80's as a stage and presence when the devil decides to accept the odd invitation in the form of innocent bliss. Instead of diving into a pool to cool off this hot season, try diving into this great summer read!
Read all of Mike's reviews