Job Title: Regional Book Manager
On your nightstand now: The Black Count: Glory, Revolution, Betrayal, and the Real Count of Monte Cristo by Tom Reiss
Favorite book when you were a child: Cat In The Hat. See Spot books
Your top five authors: James Baldwin, Ernest Hemmingway, Walter Mosley, Alex Haley, Stephen King
Book you are an evangelist for: Unbroken by Laura Hillenbrand
Book you've bought for the cover: Some Women by Robert Mapplethorpe
Book that changed your life: The Bible, How To Win Friends and Influence People by Dale Carnegie. Good To Great by Jim Collins
Favorite line from a book: "I can do all things through Christ who strengthens me" Philippians 4: 13
Book you most want to read again for the first time: To Kill A Mockingbird. Bought the 50th Anniversary edition this year.
Book you'd take with you to a desert island: Boy Scout Handbook
Favorite quotation: "I'm Great Everyday!" from yours truly
Song that has played the most on your MP3 player: The whole album "What's Going On", but the single played most from it is What's Happening Brother: Marvin Gaye
Best way to spend a weekend: With Family anywhere, anytime, doing whatever
Your go-to pick for movie night: Shawshank Redemption; Lord of The Rings Trilogy, To Kill A Mockingbird
Favorite Vacation Destination: Any place warm with beaches and clear blue water
Window or Aisle: Aisle
What is the first giveaway that a book is going to be good: After reading a few chapters I say to myself, "Damn, this is good"!
Best TV or Movie adaptation of a book: Godfather 1 and 2
Book character you would like to play in a movie: Captain James Blackthorn from James Clavell's Shogun
Website you have spent the most time reading: CNN
Ron's Recent Reviews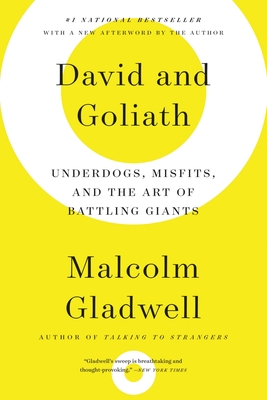 Mr. Gladwell's latest insightful bestseller lays out in 3 parts (Advantages of Disadvantages, The Theory of Desirable Difficulty and The Limits of Power) how we too can slay giants in our lives like David did Goliath....Power To The Underdogs! Mr. Gladwell uses several real life stories he's discovered to make it very clear that one should never feel powerless, and that in many circumstances weakness can be a surprising and effective strength.
A Hudson Booksellers Best Book of 2013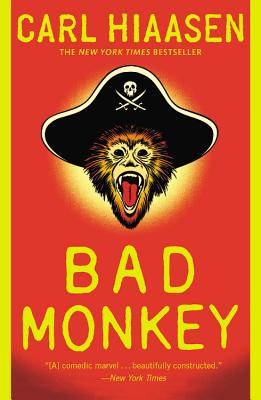 Mr. Hiaasen is in tip-top form with his latest hilarious misadventure set once again in beautiful Key West. Ex-detective Yancy (lost his badge for "vacuum hosing" his lover's husband in public), now a restaurant inspector, tries to solve a murder that starts off with an arm found on the end of a fishing line. He hopes to get his badge back if he solves it, but what he goes through is intensely funny and creepy at the same time...magical!!!
A Hudson Booksellers Best Book of 2013
Read all of Ron's reviews