Job Title: SEA-TAC Book Manager
On your nightstand now: A few at the top of the stack are: Trigger Warning, Did You Ever Have a Family?, and The Life-Changing Magic of Tidying Up (This one I am procrastinating!)
Favorite book when you were a child: Harold and the Purple Crayon by Crockett Johnson
Your top five authors: Local - Jamie Ford, History - Erik Larson, Sociology - Malcolm Gladwell, Mystery - Alan Bradley, YA - John Green
Book you've faked reading: Not telling!
Book you are an evangelist for: Hotel on the Corner of Bitter and Sweet by Jamie Ford
Book you've bought for the cover: The Invention of Hugo Cabret by Brian Selznick
Book that changed your life: The Story of My Life by Helen Keller
Favorite line from a book: "The greatest adventure is what lies ahead. Today and tomorrow are yet to be said. The changes, the changes are all yours to make. The mold of your life is in your hands to break." The Hobbit by J. R. R. Tolkien
Book you most want to read again for the first time: 1984, because when I read it, 1984 was actually the future!
Book you'd take with you to a desert island: The Bible
Favorite quotation: "You cannot open a book without learning something." - Confucius
Best way to spend a weekend: On the beach with a book!
Your go-to pick for movie night: Groundhog Day
Favorite Vacation Destination: Ireland
Window or Aisle: Window
What is the first giveaway that a book is going to be good: A hint on the first page that an answer to a question will be worth waiting for.
Best TV or Movie adaptation of a book: Little House on the Prairie
Book character you would like to play in a movie: Thursday Next
Website you have spent the most time reading: npr.org
Sandra's Recent Reviews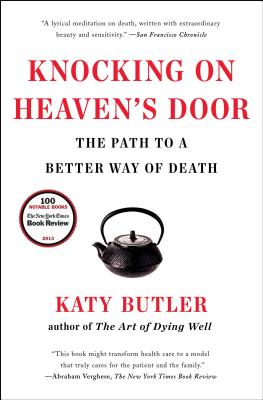 This is an important story we all need to talk about and learn from. The question of whether prolonging life has actually diminished the quality of life is difficult, but necessary. This layer of our healthcare system should consider the adage "Less is More". Thank you to Katy Butler for sharing her families' painful experience to shed more light on a "good death".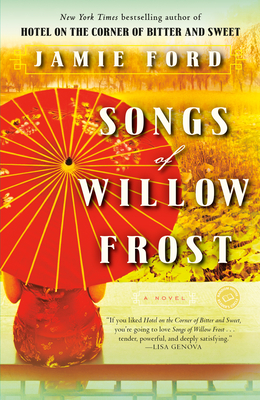 Jamie Ford, author of
Hotel on the Corner of Bitter and Sweet
, again honors his Chinese heritage and Seattle through this heart-wrenching story of William, an orphan, and Liu Song, his mother, whom he believes has become an actress and singer, named Willow Frost. Set in the Twenties and Thirties, it is a book calling to be read and then shared with all of your best friends.
Read all of Sandra's reviews