Job Title: VP of Book Buying & Promotions
On your nightstand now: Too many books to list here (seriously, it's out of control).
Favorite book when I was a child: 1 book? I was not a 1 book child…When I was really little, I coveted these 2 oversize Golden Books at the bookstore near my house: Whales and Dinosaurs. When I finally got them, I read them cover to cover and tortured my family with repeated recitations. Artie and the Princess by Marjorie Torrey was a favorite title that I could read only when visiting my grandparents. It became a valued heirloom throughout our extended family. Marguerite Henry, C.S. Lewis, Ursula LeGuin, and Judy Blume all played important roles in my reading life.
My top five authors: This is impossible. William Faulkner, Sherman Alexie, Louise Erdrich, Sy Montgomery, Ursula LeGuin. I could go on for pages.
Book I've faked reading: Way too many of the assignments in my AP English class. I can't remember what they all were now, and I must have been a good faker because my grades were good. But, I recall lots of guessing at answers from the context of discussions, and skimming paragraphs in class. Oops!
Book I am an evangelist for: That depends on the day you ask me. It's definitely one of my favorite parts of working at Hudson. There are so many fabulous books out there that deserve a bigger readership. Right this minute, I am keen on spreading the word about The Dog Stars by Peter Heller, How to Be a Woman by Caitlin Moran and Beautiful Ruins by Jess Walter.
Book you've bought for the cover: Possession by A.S. Byatt. Ok I am dating myself, but I remember this cover really stood out in the bookstore when it came out in hardcover. And I loved the book too!
Book that changed my life: In the American Grain by William Carlos Williams. I read this as part of a college seminar, which has to be one of the best ways to read any book: presented in context and explored through discussion. It was a revelation in its beautiful, unclassifiable nature, a trait that describes many of my favorite books. It is poetry, history, novel, and remarkably evocative of the author and his time and place.
Book I most want to read again for the first time: Jane Eyre
Book I'd take with me to a desert island: Moby Dick
Song that has played the most on my MP3 player: This is really hard too. I have almost as much music as books. Ok I'm too lazy to look up the answer, but I think it might be a Ben Harper song.
Best way to spend a weekend: Riding horses with my daughter, playing music with my husband, sitting on the beach watching dolphins. Yes – all in one week-end. I'm a little crazy that way.
Favorite vacation destination: Hawaii
Window or Aisle: Aisle. Don't fence me in!
What is the first giveaway that a book is going to be good: It doesn't feel like anything I have read before.
Best TV or Movie adaptation of a book: maybe it's the phrasing of the question, but the first one that comes to mind is Adaptation, from The Orchid Thief.
Sara's Recent Reviews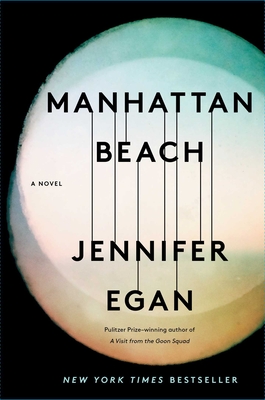 The sea figures prominently in
Manhattan Beach
: its darkness, its depth, its dazzling endless potential. The boldest among us cast aside fear and set a course towards its horizon, the siren call of a life larger than that possible within a (seemingly) safe harbor. This being a Jennifer Egan novel, the plot is a stiff wind at our backs as the waves rush under the prow of our boat, carrying us along with Ed Kerrigan as he courts disaster trying to provide for his family after the stock market crash, his daughter Anna as she defies expectations to become the first female diver at the Brooklyn Naval Yard during World War Two, and Dexter Styles, the ultimate 1940's nightclub owner and gangster. It is all just as exhilarating an adventure as you would expect. I loved it.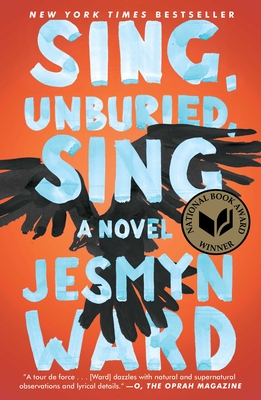 Sing, Unburied, Sing
is a dark and gorgeous song of love and heartbreak. It is haunting and tragic and disorienting in its timelessness. Deepwater Horizon anchors Ward's tale to Mississippi today, otherwise almost indistinguishable from its notorious yesterday, a present and past (ironically) made more alive in the novel by ghosts, and where everyone suffers from the cancers of buried sins. Narrated in chapters alternating between Leonie, and her son Jojo, the story takes place over the course of just a few days. On Jojo's 13th birthday, Leonie plans a road trip to pick up his and baby Kayla's father Michael from prison while Mam is dying and Pop struggles to keep everyone safe. It's
The Odyssey
meets the Delta blues meets William Faulkner and Toni Morrison and some ineffable something that is Jesmyn Ward's own magic.
Read all of Sara's reviews