Job Title: VP of Book Buying & Promotions
On your nightstand now: Too many books to list here (seriously, it's out of control).
Favorite book when I was a child: 1 book? I was not a 1 book child…When I was really little, I coveted these 2 oversize Golden Books at the bookstore near my house: Whales and Dinosaurs. When I finally got them, I read them cover to cover and tortured my family with repeated recitations. Artie and the Princess by Marjorie Torrey was a favorite title that I could read only when visiting my grandparents. It became a valued heirloom throughout our extended family. Marguerite Henry, C.S. Lewis, Ursula LeGuin, and Judy Blume all played important roles in my reading life.
My top five authors: This is impossible. William Faulkner, Sherman Alexie, Louise Erdrich, Sy Montgomery, Ursula LeGuin. I could go on for pages.
Book I've faked reading: Way too many of the assignments in my AP English class. I can't remember what they all were now, and I must have been a good faker because my grades were good. But, I recall lots of guessing at answers from the context of discussions, and skimming paragraphs in class. Oops!
Book I am an evangelist for: That depends on the day you ask me. It's definitely one of my favorite parts of working at Hudson. There are so many fabulous books out there that deserve a bigger readership. Right this minute, I am keen on spreading the word about The Dog Stars by Peter Heller, How to Be a Woman by Caitlin Moran and Beautiful Ruins by Jess Walter.
Book you've bought for the cover: Possession by A.S. Byatt. Ok I am dating myself, but I remember this cover really stood out in the bookstore when it came out in hardcover. And I loved the book too!
Book that changed my life: In the American Grain by William Carlos Williams. I read this as part of a college seminar, which has to be one of the best ways to read any book: presented in context and explored through discussion. It was a revelation in its beautiful, unclassifiable nature, a trait that describes many of my favorite books. It is poetry, history, novel, and remarkably evocative of the author and his time and place.
Book I most want to read again for the first time: Jane Eyre
Book I'd take with me to a desert island: Moby Dick
Song that has played the most on my MP3 player: This is really hard too. I have almost as much music as books. Ok I'm too lazy to look up the answer, but I think it might be a Ben Harper song.
Best way to spend a weekend: Riding horses with my daughter, playing music with my husband, sitting on the beach watching dolphins. Yes – all in one week-end. I'm a little crazy that way.
Favorite vacation destination: Hawaii
Window or Aisle: Aisle. Don't fence me in!
What is the first giveaway that a book is going to be good: It doesn't feel like anything I have read before.
Best TV or Movie adaptation of a book: maybe it's the phrasing of the question, but the first one that comes to mind is Adaptation, from The Orchid Thief.
Sara's Recent Reviews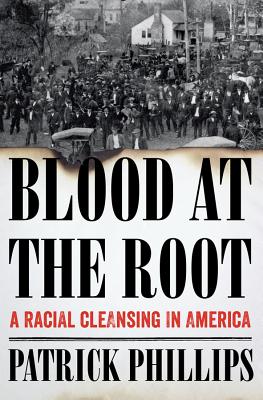 Blood at the Root
should be required reading. It is a beautifully written, straightforward, and striking account of a turbulent time in American history. Author Patrick Phillips grew up in Forsyth County, Georgia, which was an "all white" community until the late 1990's. Sifting through decades of news, propaganda, urban myth and family stories to find the truth, Phillips focuses on the pivotal events, people, and circumstances which resulted in the massive racial cleansing of 1912. Inserting himself into the story offers a brilliant way to draw the rest of us in as well. We are all implicated, we can all make a difference, and
Blood at the Root
's lessons are almost unbearably timely. Yet this hardly touches on the complexities and rewards of this stunning book. I hope you will read it, and pass it on.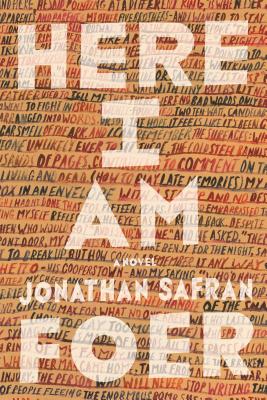 Here I Am
puts me at a loss for words. I can't find adjectives or summaries that feel sufficient to describe it and what it accomplishes. After an eleven year gap between novels,
Here I Am
is a brilliant statement. It is straightforward, and complex, with layers upon layers of ideas. The extraordinary paradoxes inherent in being human are mirrored in the demands and gifts of religion, and of art.
Here I Am
is an intimate portrait of a family falling apart. It is about our global family, and the ways we love and disappoint each other. Foer reveals the gaps between who we want to be, who we want others to be, and who we are. The novel feels painfully honest, but also demonstrates our incapacity for complete honesty, especially with ourselves. By rationing his well-known sense of humor, Foer deliberately raises the emotional stakes. Ultimately,
Here I Am
is a gift, and perhaps, in reference to Abraham and his son, a sacrifice, about the pain and joy of survival.
Read all of Sara's reviews